It is normal to feel a bit worried about exams, especially if you're under pressure from school or family.
Pressure to do well in exams can be overwhelming and affect your mental health.
The pressure can cause you to feel anxious or depressed, and this might affect your sleeping or eating habits.
For support and tips on Exam Results Days read the guide below or visit Kooth.com
Here are some of the signs of exam stress:
worry a lot
feel tense
have headaches and stomach pains
not sleep well
be irritable
lose interest in food or eat more than normal
not enjoy activities they previously enjoyed
be negative and have a low mood
feel hopeless about the future
If you recognise any of these feelings, or are worried that exam pressure is taking over your life, YoungMinds recommend that you do the following:
Let your trusted friends and family know if you are struggling
Ask for help. Think about all the practical support you need
Try find a study group, or start your own
Things to help you during exam seasons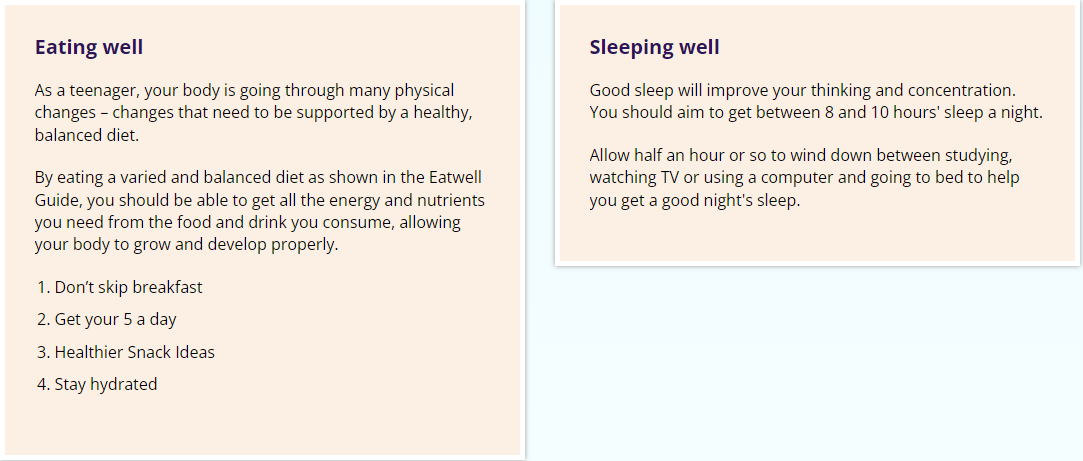 Be realistic about what you can achieve in a day
Take breaks and don't sacrifice your social life/activities
Not everyone studies the same way
Focus on you and don't compare yourself to others
If exam stress is taking over and you're struggling to cope, there are some organisations who can support you: